Richard P. Jacoby, DPM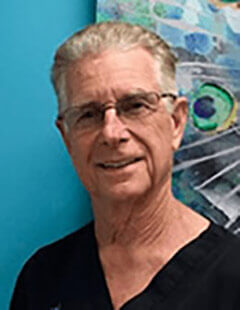 Dr. Jacoby received his undergraduate education at Rowan University in New Jersey, his post graduate education at Villanova University in Pennsylvania and attended medical school at Temple University School of Podiatric Medicine in Philadelphia, graduating in 1969.
Dr. Jacoby has won the Phoenix Magazine Top Docs Award on four different occasions (2003, 2005, 2008, and 2010) and he is the coauthor of the book, Sugar Crush: How to Reduce Inflammation, Reverse Nerve Damage, and Reclaim Good Health. Dr. Jacoby is a past president of the Arizona Podiatry Association, as well as the Association of Extremity Nerve Surgeons. He specializes in the treatment of peripheral neuropathy and has been in practice since 1970.